Back in 2019 I bought an ALDI "special buy" e-bike for $999 – the Cell Ultimo Urban E-bike. It is an OK bike, but due to the way the pedal assist works it can be a bit annoying trying to take off on a high gear (as you need to begin to pedal before it works) or go up a hill on a high gear.
I wanted to fix this by adding a throttle. In some states this may be an illegal modification and will definitely void your warranty so please do your own research.
The Cell bikes use the Entity ECU-100 as it's controller. There's no datasheet or diagram of the available pins for this controller but researching generic e-bike controller boards (the kind you see on aliexpress/ebay) I found that you wire up a throttle to the "SP" pin.
Remove the two screws on the back of the battery housing where the controller is, then proceeded to label each of the wires while detaching them (this is important, there are many different connections and you don't want to wire up the wrong thing when reconnecting them).
Remove the three screws on the side of the controller housing and then the four screws on front and back. You can now see the SP pin.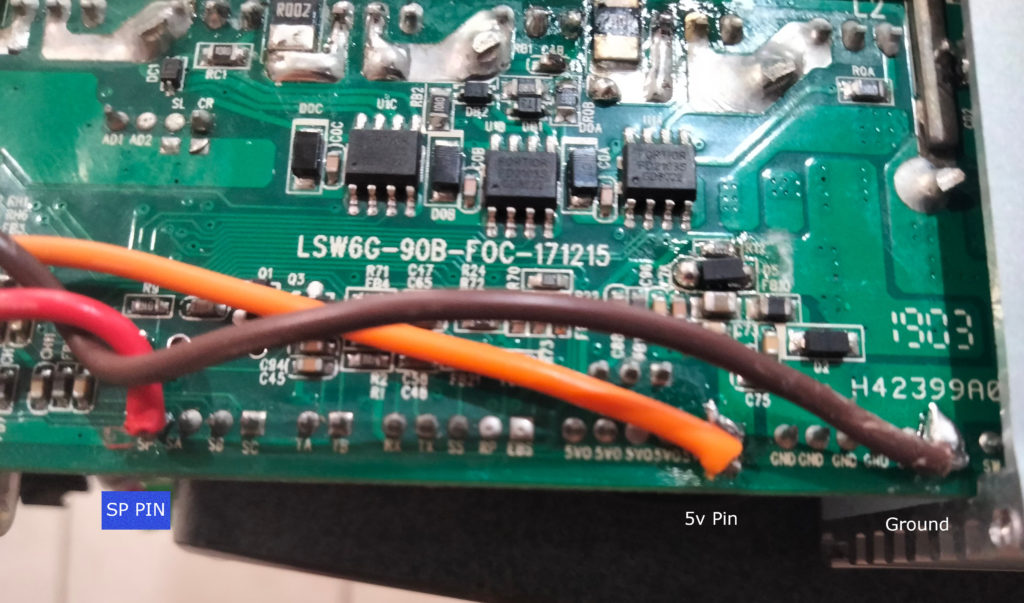 Solder three wires to the controller board. I drilled an extra hold in the plate the writes come out of, fed them through and crimped them to some bullet (socket) connectors.
I purchased a random thumb throttle from ebay for about $20, snipped the end off and crimped on some bullet plug connectors, ran the wires through the bike tube (you want to find something long and slightly bendy to feed it through).
Now everything is hooked up, you can put it all back together and enjoy your new speedy bike.